What to Do on Valentine's Day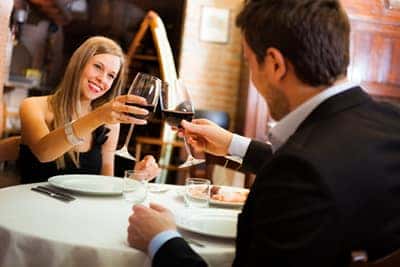 If you haven't yet worked out a plan for your Valentine's Day date, Timmons Volkswagen of Long Beach has you covered! Valentine's Day is a day to spend quality time with a special someone, and the following date ideas give you the opportunity to do just that. Whether you're enjoying Valentine's Day with a partner of a few months, or a spouse, we've got a suggestion for you!
Candy Making Class (February 17)
Visit Chef Eric's Culinary Classroom in Los Angeles to learn how to make marshmallows, chocolate truffles rolled in cocoa powder, traditional chocolate nut fudge, and more. Make it a date or surprise your better half with homemade treats. You can take home whatever you make!
Crush on Bikes Valentine Ride (February 14)
Do you and your partner love biking together? If so, don't miss the Crush on Bikes Valentine Ride at Finkbiner Park, starting at 5:30 p.m. Roll out begins at 6 p.m., and the event ends with a scenic ride through Glendora Village at 7:30 p.m.
An Evening with Shakespeare & Love (February 10)
The Santa Clarita Shakespeare Festival is an hour-long drive from Long Beach, but it's worth it, especially if crowded restaurants aren't your cup of tea. You'll enjoy classic scenes of love from Shakespeare's many works, as well as a buffet, wine bar, and deserts.
Valentine's Day Cruise to Baja Mexico (February 12 – February 16)
Looking for something more extravagant, or an opportunity to propose? Carnival Sensation is scheduled to set sail from Long Beach Cruise Terminal at 5:30 p.m. for a romantic cruise from LA to Baja Mexico, with a visit to the mesmeric Catalina Island and Ensenada. Interior cabin rates start at $726.20 with Gratuities.
Test Drive a Volkswagen (Any Day of the Week)
What better way to show your love for your partner than with a brand-new Volkswagen! Timmons Volkswagen of Long Beach is proud to offer the new Jetta, new Golf, new Tiguan, and more. Choosing the comfort and safety of a VW is a great way to show you care, and ensures they'll think of you every time they get behind the wheel!
Contact Timmons Volkswagen of Long Beach Today
If you'd like to make shopping for a new Volkswagen part of your Valentine's Day date, contact Timmons Volkswagen of Long Beach today! We offer great financing offers on new and used vehicles, as well as expert financing assistance for drivers throughout SoCal. Look for us at 3940 Cherry Avenue in Long Beach, CA!