The Future is Electric, VW Drives Bigger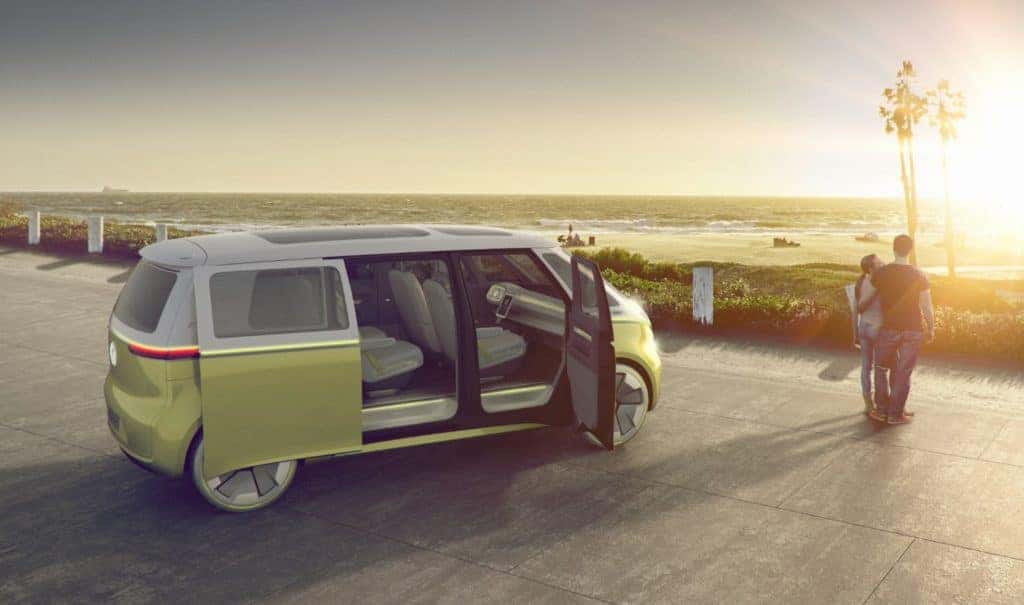 "This campaign is for all of those we disappointed, all of those who stayed with us, those who worked like crazy to keep us moving forward and for all of those who stopped caring. We have a responsibility to do better, to be greater and we intend to shoulder that responsibility." – Scott Keogh, president and CEO, Volkswagen Group of America.
Volkswagen is challenging the way we think – and the way we drive – in order to move toward a better future. By 2050, Volkswagen aims to be 100% carbon neutral across their entire fleet, production and administration across the globe. And it all starts with the Volkswagen 2020 ID Buzz.
Back in the 1960s, Volkswagen launched their "Think Small" campaign – emphasizing the personal connection that owners can make with their Volkswagen vehicle. But now? Volkswagen wants their customers to take the exact opposite approach and think about the world that they're driving their vehicle in… not just their awesome new Volkswagen. "Drive Bigger" emphasizes the responsibility consumers have to keep the world clean, but also Volkswagen's own responsibility to do the same as one of the world's largest automakers.
"Our goal is to become a benchmark of environmental responsibility in our industry, an automaker that inspires people; not just through our vehicles, but by how we go about our business. It's time to make VW stand for something again," said Koegh.
Here's a quick timeline of Volkswagen's journey to carbon neutrality.
2019 – In March 2019, Volkswagen announced that they're aiming to share their EV platform with other companies to help makes electric vehicles more affordable and accessible. Volkswagen invested about $800 million to expand their Chattanooga, TN plant to build electric vehicles, also creating jobs for all of the residents in the surrounding areas.
2028 – Volkswagen aims to sell approximately 22 million electric vehicles through 2028 – spreading the excitement and popularity of electric vehicles around the world.
2050 – Volkswagen's goal is nothing less than 100%. Volkswagen is planning on being completely carbon neutral across their fleet, production, and administration globally by 2050.
Volkswagen will bring "Drive Bigger" to life across its entire business. The Volkswagen Group expects to spend about $50 billion over the next four years developing EVs; the Volkswagen brand alone plans to invest $10 billion. Let's work together to drive towards something bigger than all of us. Let's get going.