How does a recent college grad buy a new car?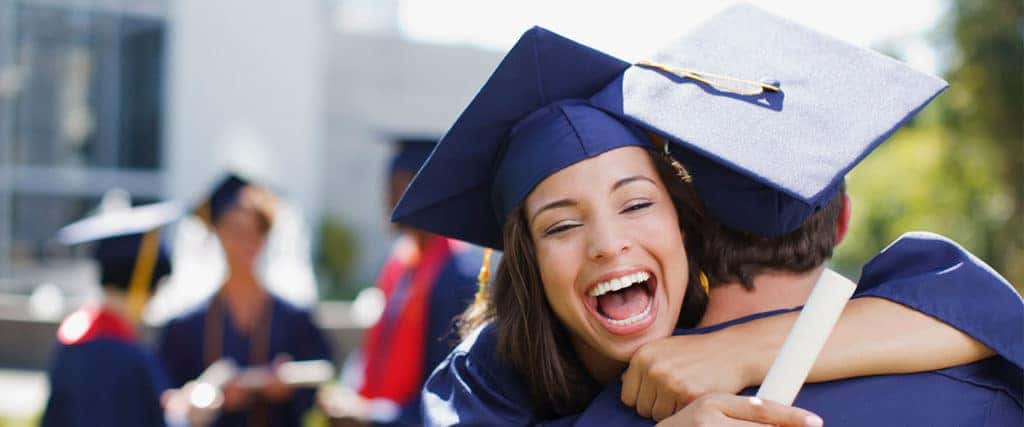 You've worked hard and have gotten your degree (or will soon)! That takes commitment.
Navigating through your upcoming real world adventures is fun. And it gets even more fun with available features like a turbocharged engine or touchscreen navigation. But how do you make that happen? How does a newly graduated person have the credit history to buy a new car? We are glad to help! In fact, a written commitment from an employer is all you need to get started! Every new buyer is different, but don't worry, there are finance plans and special offers along with helpful experts right at your fingertips at Timmons VW in Long Beach; we see what you've accomplished and want you to have that brand new VW to get you to your new job!
See how to qualify
• You graduated within the last 24 months or will in the next six months from a U.S. or Canadian college or university.
• You are a U.S. citizen or permanent resident.
• You have a full-time (permanent) job or written commitment from your future employer.
Visit Timmons of Long Beach and you might even qualify for the Volkswagen College Grad Program $500 Bonus toward a new 2018 or 2019 Volkswagen vehicle.
That $500 college grad bonus cash can go a long way to help you get that new vehicle so you can show up to work in style.
Stop by or call to find out more!